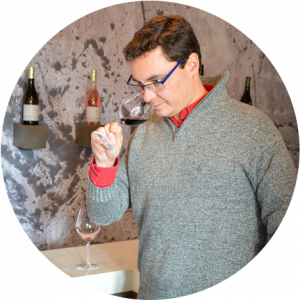 YANNICK BURLES
The winemaker
"In my family, we have been farmers on the Sainte-Victoire terroir for over 200 years, so I have always been in love with this mountain. It inspires us every day in our quest for tension and minerality. Our wines must have relief, verticality, and nuances in its image.
We are fortunate to have at our disposal a mosaic of climates and grape varieties, from the most classic to the most distinctive. We cherish and respect them with parcel-based vinifications that are so many different paths to apprehend the spirit of the place. "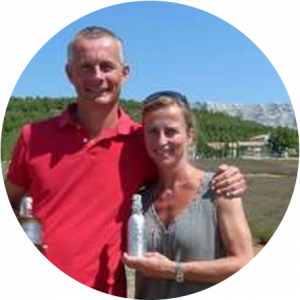 CARL ET SOPHIE MESTDAGH
The owners
"When we went up to the plateau, my husband and I had tears in our eyes, we said to ourselves, this is where we are going to put our bags, this is where we are going to create this vineyard.
When we bought the estate in 2003, there were only 5 hectares of vines and a small farmhouse. Today it has grown to over 20 hectares and has a winery and facilities worthy of the aspirations we have for the estate and the wines. "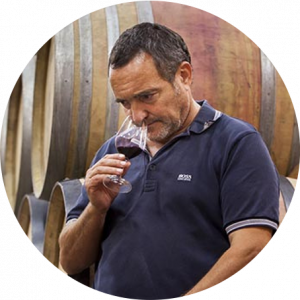 YVES CUILLERON
The consulting partners
"The first time I discovered Le Domaine des Masques, I was captivated by this fabulous site, this magnificent view and this extraordinary wine-growing terroir.
Convinced by the adequacy of the clay-limestone soil, the exposure, the altitude and the Syrah grape variety, I invested myself with pleasure within this passionate and motivated team, to make authentic wines worthy of this place. "