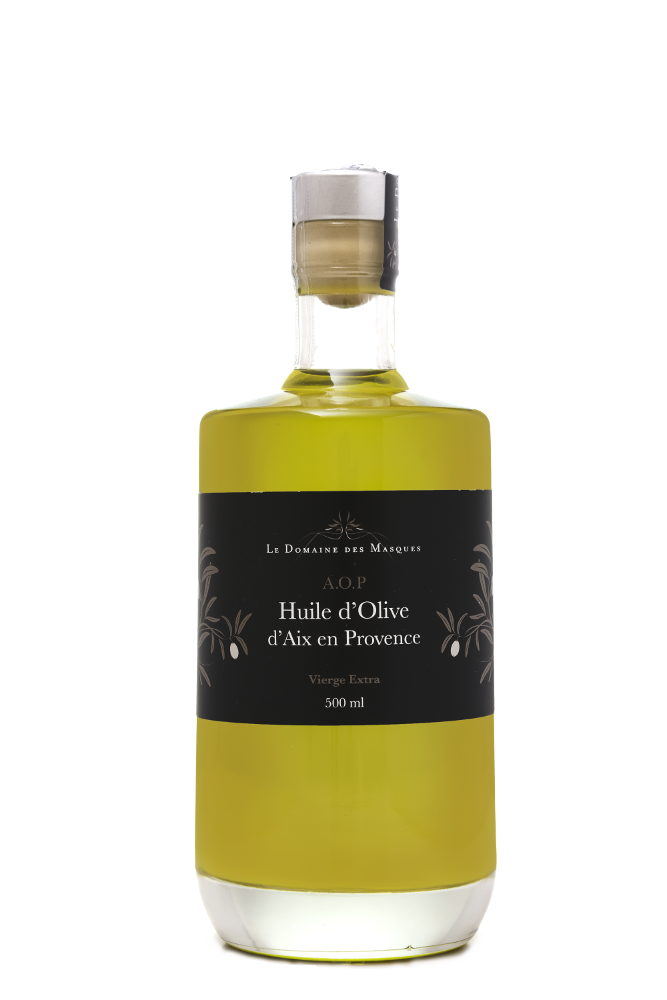 Olive Oil
Our olive oil comes from three varieties of olive trees: Anglandau, Salonenque and Bouteillan.
The trees are grown in organic agriculture in Aix-en-Provence.
Its characteristics: "green fruity".
Its robe has a golden yellow reflection, its clarity and its brightness.
The nose is characterized by beautiful peppery notes.
This oil is ample and marked by a certain ardency at the end of the mouth.
The manual harvest takes place in November.
Each olive tree is meticulously combed, the olives are collected in large nets and are brought the same day to the mill to be crushed within 24 hours of harvesting.