Back to the vintages

Exception Viognier
I.G.P. Méditerranée - Vin Biologique Carl et Sophie Mestdagh - Harvester Owners
Grape variety: Viognier 100% – of which 2/3 in Yves Cuilleron's massal selections.
Soil: Limestone scree on clay-limestone marls
Vinification : In 2019, the differences between our two Viognier parcels were exacerbated by the vagaries of the weather and game damage: the older and smaller ones were machine harvested at night on September 16th, while the massal selections were handpicked on October 1st! the latter presented a great heterogeneity in the berries, from just ripe to botrytised, passing through passerillées (passed). The two juices (except for the presses) were vinified and matured separately until the final blend, increasing the complexity of the cuvée.
After destemming and direct pressing, a cold stalling on lees of a little less than two weeks was carried out, before racking and storage. Piece of 350 liters new and one wine for the drops, barrel of 9 wines for the presses: all the juices fermented in wood. At the end of nine months of maturing on lees, the wines were blended and lightly filtered at the time of bottling, which took place at the beginning of July 2020, on "fruit" day.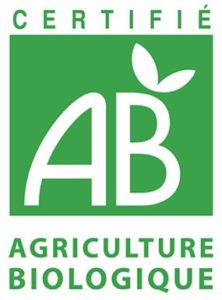 Colour

Pretty limpid gold with green reflections.

Nose

Once isn't customary, a very open vintage in its youth, with notes of roasted apricots, peach and rose with a spicy touch. The minerality is now on retreat, but no doubt it will reveal itself in time, as well as nuances of resins and even more floral fragrances (violet in particular).

Mouth

Frank attack, velvety sensation carried by a beautiful dynamic, flavors of stone fruits, power on the finish, with a hint of salt.

Serving temperature

10° à 12 °C (50-53,6°F)
WINE PAIRING
Its power calls for white meats, including those coated with cream or spiced (veal with chanterelles, Thai chicken, rabbit terrine with pistachios…), but its balance will also be sovereign on shellfish (roasted lobster) or simple pasta with carbonara. Finally, it is a classy aperitif, with fresh goat's cheese bites.
Conservation
To consume now, and will evolve favorably up to 10 years or more.