Back to the vintages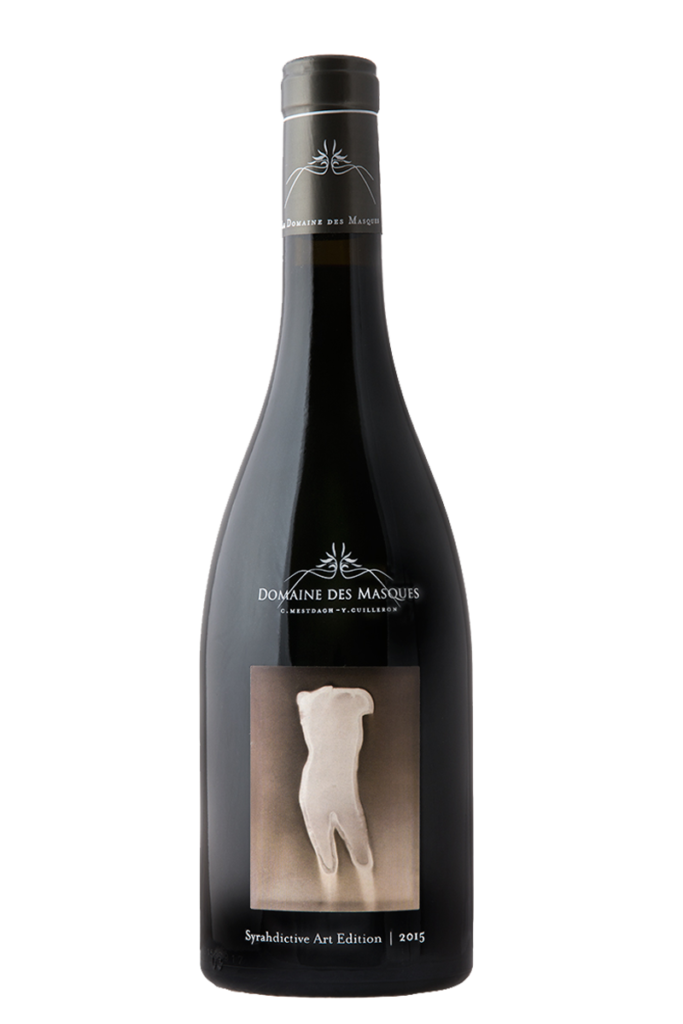 Syrah
I.G.P. Bouches du Rhône Carl et Sophie Mestdagh - Owner-growers
Grape variety : syrah
Vinification : Syrahdictive is grown on a selection of vines. The grapes are destemmed without crushing before being vatted.
Alcoholic fermentation starts naturally after a few days thanks to the yeasts that are local to the estate. Tasted throughout the process, the wine is worked on (pumping, cap-punching) depending on the level of concentration of the must and the wine. At the end of the alcoholic fermentation process the grapes are removed from the vat, pressed and aged for a year in our winery, during which time malolactic fermentation takes place.
The wine is finally racked, filtered and bottled.
Colour

Deep purple with violet glints

Nose

Aromas of blackcurrant and blackberry, mixed with white truffle and dry flowers

Mouth

A slightly spicy touch announces a mouth that is both fresh and delicate

Serving temperature

15 to 17 °C
WINE PAIRING
You will enjoy it most with tasty and fine food. Red meats (in sauce or grilled) and game are ideal to accompany this wine.
Its fine tannins also go well with the sweetness of a dark chocolate Bavarois on a coulis of fresh blackberries, complemented with a few blackcurrants.
Conservation
10 years