Back to the vintages

Essentielle Chardonnay
I.G.P Méditerranée - Vin Biologique Carl et Sophie Mestdagh - Harvester Owners
Grape varieties : Chardonnay 97%, Viognier 3%.
Terroir :  Clay-limestone, pebbles.
Vinification : Harvested at night, or early in the morning. The proximity of the plots to the cellars and the transport in small vibrating bins allow an optimal respect of the fruit.
Separation of the juice from the skip, which will be blended with the press juice. Generalized destemming, crushing according to the grape variety and the vintage. Passage of the grapes in an exchanger to bring it to the coolest temperature possible.
The Domaine has two small presses, allowing a work adapted to each parcel. Carbon dioxide inerting starts at the juice flow, and will be maintained throughout the process. Thus, our whites do not generally have any sulfites added until the end of the fermentation.
For the Essentielle, we use a cold stabulation process which consists of reducing the temperature of the grape juice to around 0°C and suspending the lees daily for about ten days, in order to reveal the aromatic potential of the musts.
The juices are then racked and the temperatures regulated between 15 and 17°C for the alcoholic fermentation, according to a logic of small batches allowing the development of our parcels and a maximum of complexity.
The wines were blended and filtered in December, for bottling from January to June.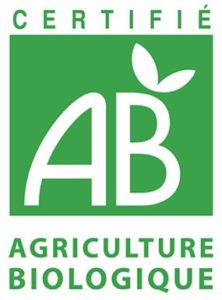 Colour

Pale yellow with green reflections, brilliant and limpid.

Nose

Opens on peach and pear, then nuances of white flowers and blueberries, with lemony notes and a hint of flint.

Mouth

Freshness and greediness : attack on the vivacity, relay on the fatness then the minerality, with beautiful bitters, and an unctuous persistence on the white fruits.

Serving temperature

10° à 12°C
WINE PAIRING
At ease as an aperitif, it goes wonderfully well with a seafood salad, grilled or steamed fish, Thai-style shrimps, a cheese platter, especially semi-dry goat's cheese.
Conservation
To be enjoyed within 2 years.