Back to the vintages

Essentielle Rosé
IGP Méditerranée – Vin Biologique Carl et Sophie Mestdagh - Harvester Owners
Grape varieties : Grenache 60%, Syrah 40%.
Terroir : Clay-limestone, gravel.
Vinification : Harvested at night or early in the morning. The proximity of the plots to the cellars and the transport in small vibrating bins allow an optimal respect of the fruit.
Separation of the juice from the skip, which will be blended with the press juice. Generalized destemming, crushing according to the grape variety and the vintage. Passage of the grapes in an exchanger to bring it to the coolest temperature possible.
The Domaine has two small presses, allowing a work adapted to each parcel. The carbon dioxide inerting starts when the juice flows out, and will be maintained throughout the process. Thus, our rosés do not generally have any sulfites added until the end of the fermentation process.
We implement a cold stabulation process which consists in lowering the temperature of the grape juice around 0°C and in suspending the lees daily for two weeks, in order to reveal the aromatic potential of the musts.
The juices are then racked and the temperatures regulated between 15 and 17°C for the alcoholic fermentation, according to a logic of small batches allowing the development of our parcels and a maximum of complexity.
The wines were blended and filtered in December, for bottling from January to June.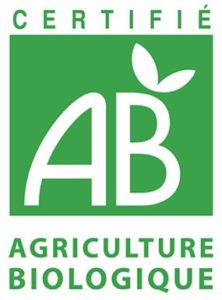 Colour

Bright and clear pink.

Nose

Citrus (grapefruit, lime) and stone fruits (cherry, peach) dominate, with nuances of exotic fruits, mint and licorice.

Mouth

Ample and fresh, with a nice balance, both on the tension and the greed. Bright and clear pink.

Serving temperature

10° à 12°C
WINE PAIRING
It can be enjoyed as an aperitif, of course, on its own or with mezzés, gazpacho, pizzas or eggplant caviar. It is also the companion of summer salads, grilled meats, and a light dessert with red fruits.
Conservation
Our rosé is enjoyed throughout the year.